Build a Career or Business in Canada with ACCESS Community Capital Fund
*The following blog post is NOT sponsored. My goal is to share valuable resources with you to make your move to Canada as easy as possible. Keep reading to learn more about ACCESS Community Capital Fund and how they help newcomers with their careers and startups*

I've met a lot of newcomers who have moved to Canada and found out that their professional designations or certifications from their native countries are NOT accepted here in Canada… The result? Unexpected educational expenses as they have to recertify to join their career field.
I've also met a lot of you who have plans to use this big move to finally kickstart that business idea you've been harbouring for years. Immigrants are famous for their entrepreneurial mindsets, but where to begin?!
Both of these feats can feel pretty overwhelming.
Thankfully, organizations like ACCESS Community Capital Fund help Canadian residents, from newcomers to citizens, gain sustainable employment and self-employment. They do this through affordable loans and FREE business accelerator programs.
Here is the breakdown of everything they offer:
ACCESS Foreign Credential Recognition Loans

Do you have an educational credential or certificate that isn't recognized for its value in Canada?
It can feel disheartening and you may wonder if your education and past experience can ever be put to use again… If all that stands between you and Canadian re-certification is lack of funds, ACCESS Foreign Credential Recognition Loans may be a good option for you.
You can borrow up to 15,000 CAD for your textbooks, exam fees, non-OSAP-covered expenses and more! ACCESS works with credit unions so as you pay off your loan, you also build your credit score. It's a win-win situation!
Even if you are a newcomer who has been in Canada for under a year, and you haven't received a Notice of Assessment, reach out to ACCESS Community Capital Fund and their staff will try to work with you to arrive at a solution.
To be eligible, you need to be located in the Greater Toronto Area or Hamilton. For more information, see the requirements on the ACCESS website. 
Thanks to their program, you can continue working in the profession you love and help Canadians with your unique knowledge and experience!
Small Business Loans

Are you itching to start your own business and work for yourself but lack the funds? Or maybe you're an existing small business owner in Canada who is looking to grow?
Seed money can be the only difference between an entrepreneurial idea and an active business. ACCESS Community Capital Fund offers business loans of up to 10,000 CAD to entrepreneurial newcomers and Permanent Residents.
If you're unsure about whether your business is eligible, talk it out with the staff at ACCESS and they'd be happy to listen to and evaluate your business ideas and plans (OR you can reach out to me over on Instagram [click here]! I LOVE discussing business ideas…)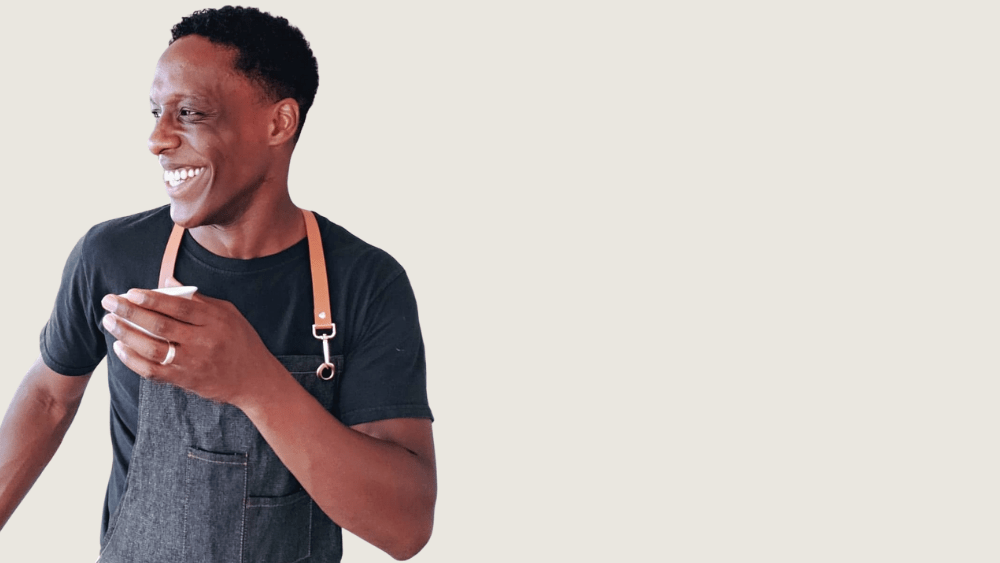 Daniel's Chai Bar is a popular business that got a leg up from ACCESS Community Capital Fund in the early stages of launching their business in Canada. Fun fact: Daniel served his tea to the Prince of Wales in 2017!  For more information about eligibility and required documents, visit the ACCESS website. 
FREE Business Accelerator Programs
FREE Small Business Accelerator Program
This is a FREE 6-week workshop series for aspiring business owners either in the ideation stage or early launch phase. You get business training and coaching on how to make your idea lucrative, craft a business plan, and practice pitching to future investors. The best part is that you get to do this alongside business owners who have hopes, dreams, and drive just like yours! Check out all the entrepreneurs who have benefited from the program here: View ACCESS Marketplace
FREE Women's Business Accelerator Program
Like the small business program mentioned above, this FREE workshop series also runs for 6 weeks. The difference in eligibility is that this program is exclusively for newcomer women who are Permanent Residents or Refugees eager to start a business in Canada.
All your brilliant entrepreneurial ideas are blended with business knowledge like how to craft business plans and pitch for investors. You could also possibly get one-on-one coaching from people in the industry.
In this program, you get to interact with newcomers like yourself and build a network of peers. Through this program, more than 100 women have launched profitable businesses in fields like retail, food services, public relations and more.
So there you have it!
Please let me know if you take advantage of any of the above ACCESS Community Fund services or programs. I want to make sure that the resources I'm providing are helpful to you (and I LIVE for those newcomer success stories…)
Don't forget to join the Newcomer Collective so you don't miss out on any of our inspiring interviews and valuable 'life in Canada' lessons.
And, if you found this post helpful, pass it on to your fellow newcomers!