Ready to connect with other newcomers?
Get to know real people and their honest take on life in Canada (it's free!)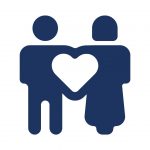 No more struggling alone
Trust me: You aren't the only one! We all feel homesick, isolated or confused after moving abroad – This is the place where you can listen to real-life, relatable stories of how other newcomers have overcome these common challenges.
Build a Canadian life that you love
Be inspired by other newcomers' achievements and learn how they built successful careers, friendships, businesses and more. Then, confidently apply these examples to achieve your own Canadian goals.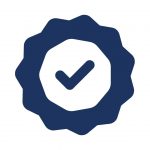 Connect with trusted experts
Because who has time to scroll through thousands of immigration lawyers, real estate agents, settlement services, and career coaches? Kick that overwhelm to the curb and get introduced to approachable and trusted professionals.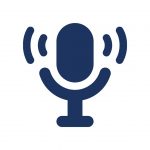 Podcast Interviews
Receive our monthly round-up of podcast interviews with other internationals living in Canada. Learn all about where they are from in the world, why they chose Canada as their new home and the important lessons they've learnt along the way.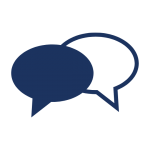 Online Community & Events
Due to the recent shift towards a more virtual world, we are now offering online Zoom socials for us to network and help each other face to face on a regular basis! Join us to be notified…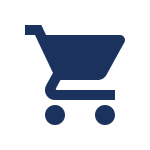 Newcomer Shop
Be the very first to know about our upcoming product launches! We're talking valuable tools tailor-made to help support newcomers to Canada.
BONUS:  Free Welcome Gift!
Sign up free today and receive 50 tips from newcomers to Canada straight to your inbox!
We asked hundreds of internationals living in Canada what they WISH they knew BEFORE they moved. The resulting guide is packed with fun facts and insider info so you can hit the ground running.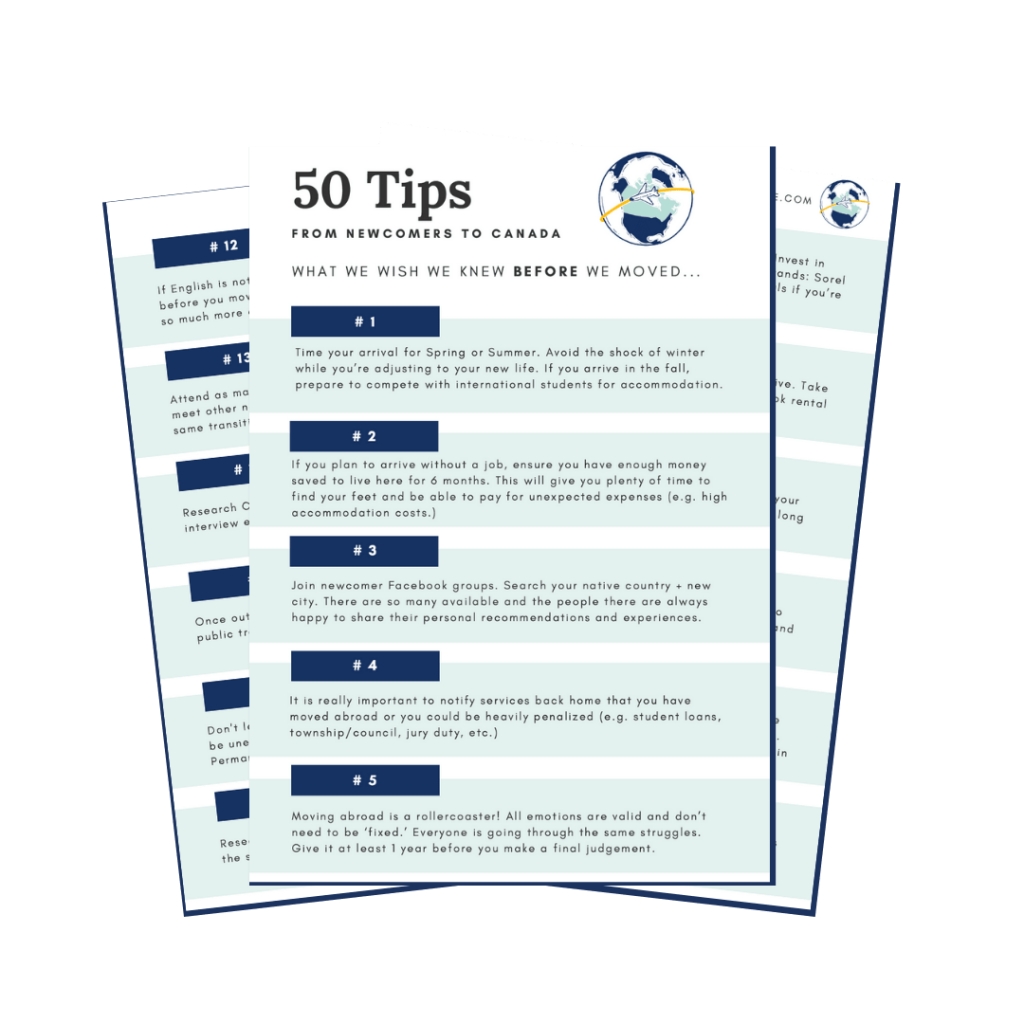 Join the Newcomer Collective: