Hi there 👋 I'm Kate
After living and working in 5 different countries, I finally swapped my busy English city life for rural Canadian lakefront living. 6 years later, I now help newcomers to Canada ditch the overwhelm of rebuilding their life abroad and connect them with other internationals who are on the same journey.
Click the 'Play' button for a quick hello from me →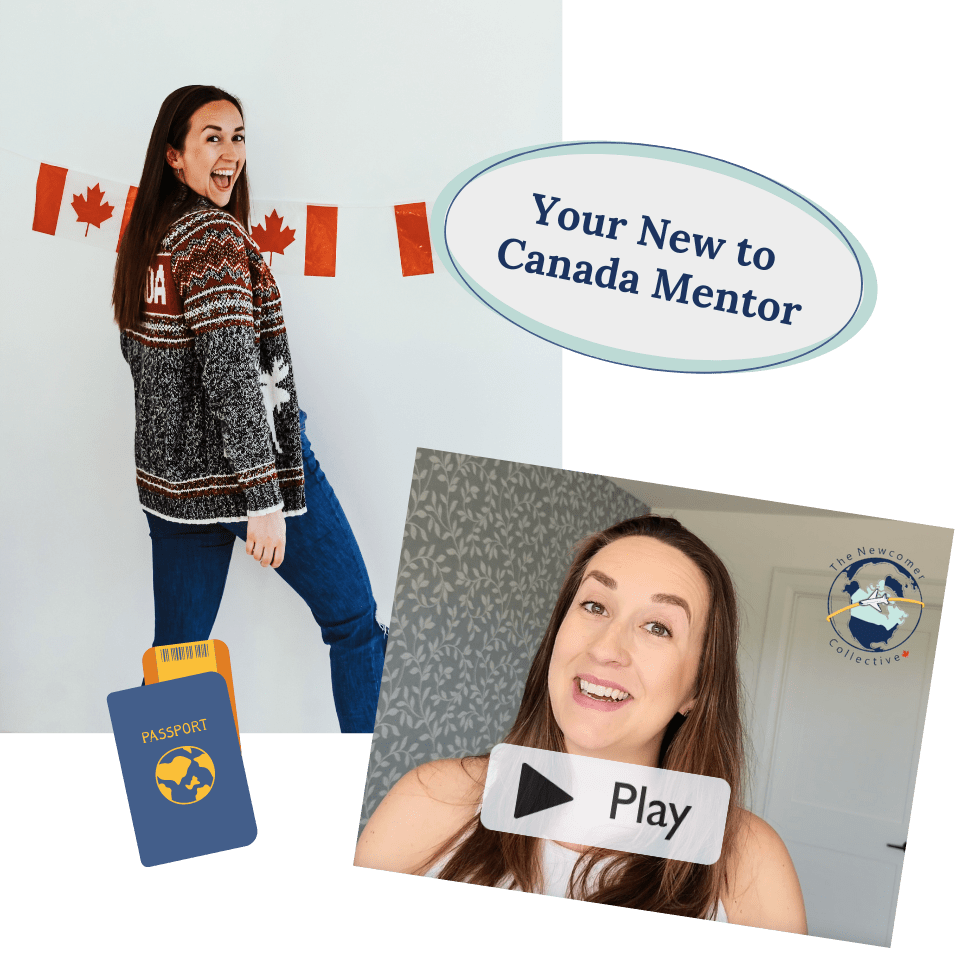 Join us FREE and receive 50 Tips from Newcomers to Canada!
I asked hundreds of internationals living in Canada what they WISH they knew BEFORE they moved. The resulting guide is packed with fun facts and insider info so you can hit the ground running. From Canadian slang to watch out for to winter tips to what to expect emotionally from the move…
Get your copy straight to your inbox 👇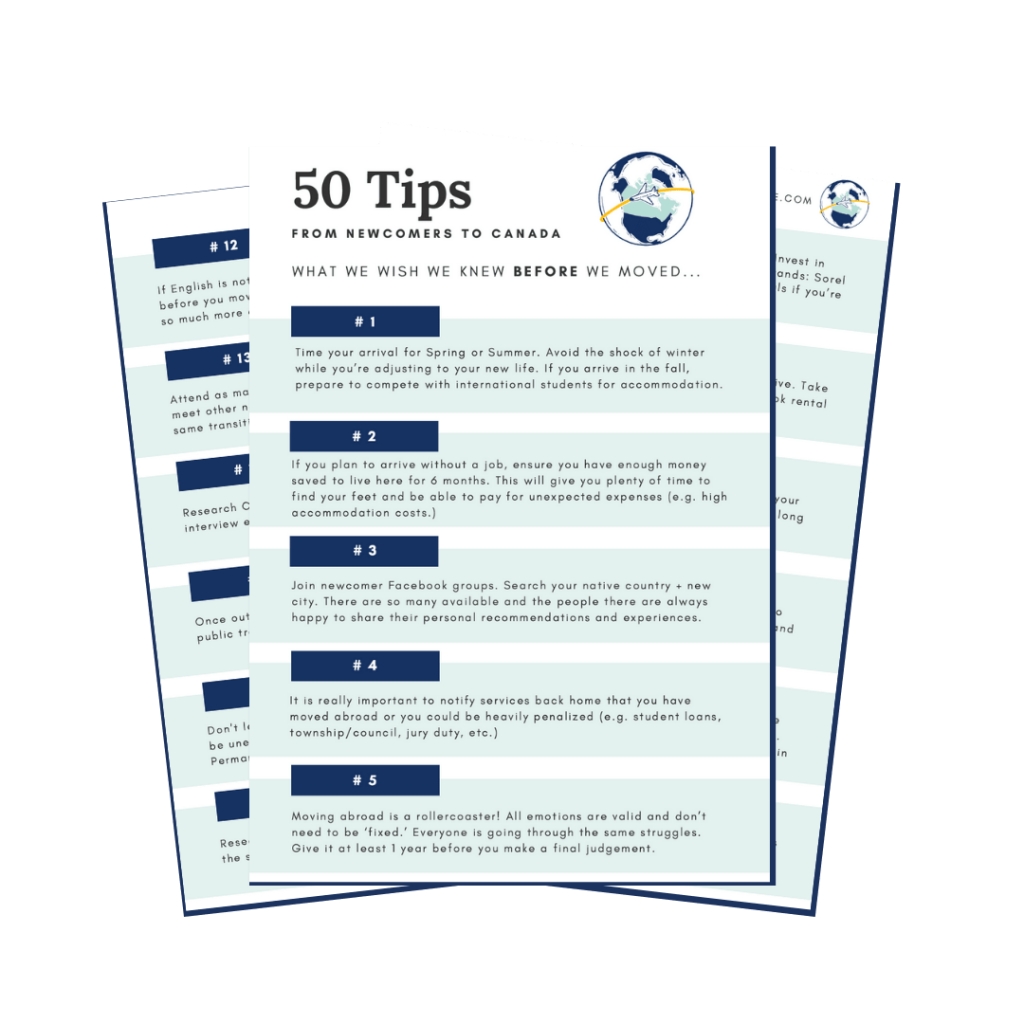 Let's build a life in Canada that you love!
The New to Canada Academy
Moving to a new country can get overwhelming FAST…
       🇨🇦  Tired of all the Google searches, blog posts, Facebook groups, and webinars?
       🇨🇦  Looking for a supportive community of others going on the same journey as you?
The New to Canada Academy is an online video course and community that gives you the exact information and expert support you need
All in ONE convenient place.
The Newcomer Collective Journal
Trust me: Time flies when you move abroad. You're going to want to start logging all the crazy memories, lessons, and adventures you're making!
Grab a copy of this 5-year memory book so you never forget your immigration journey – and create a cherished keepsake to always look back on.