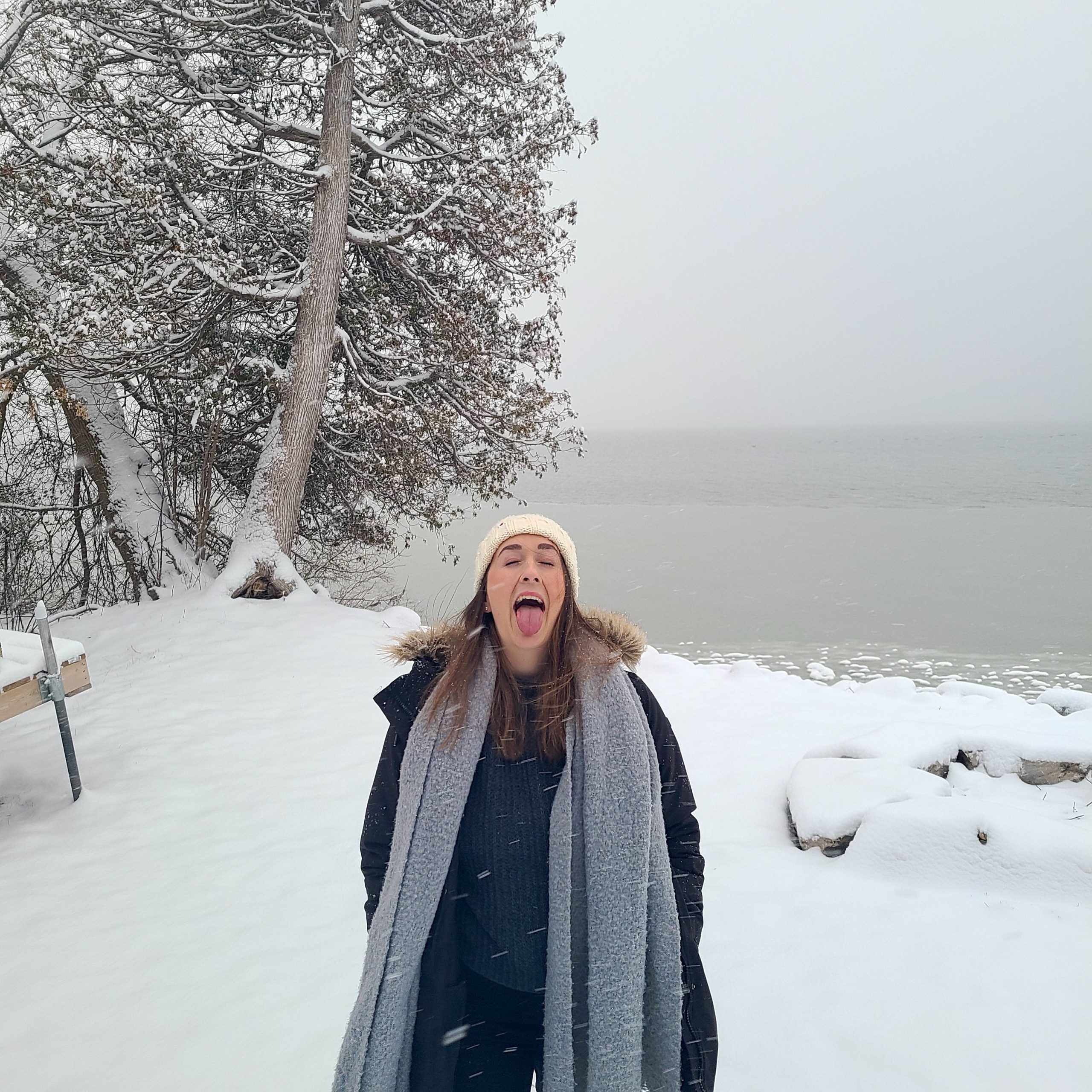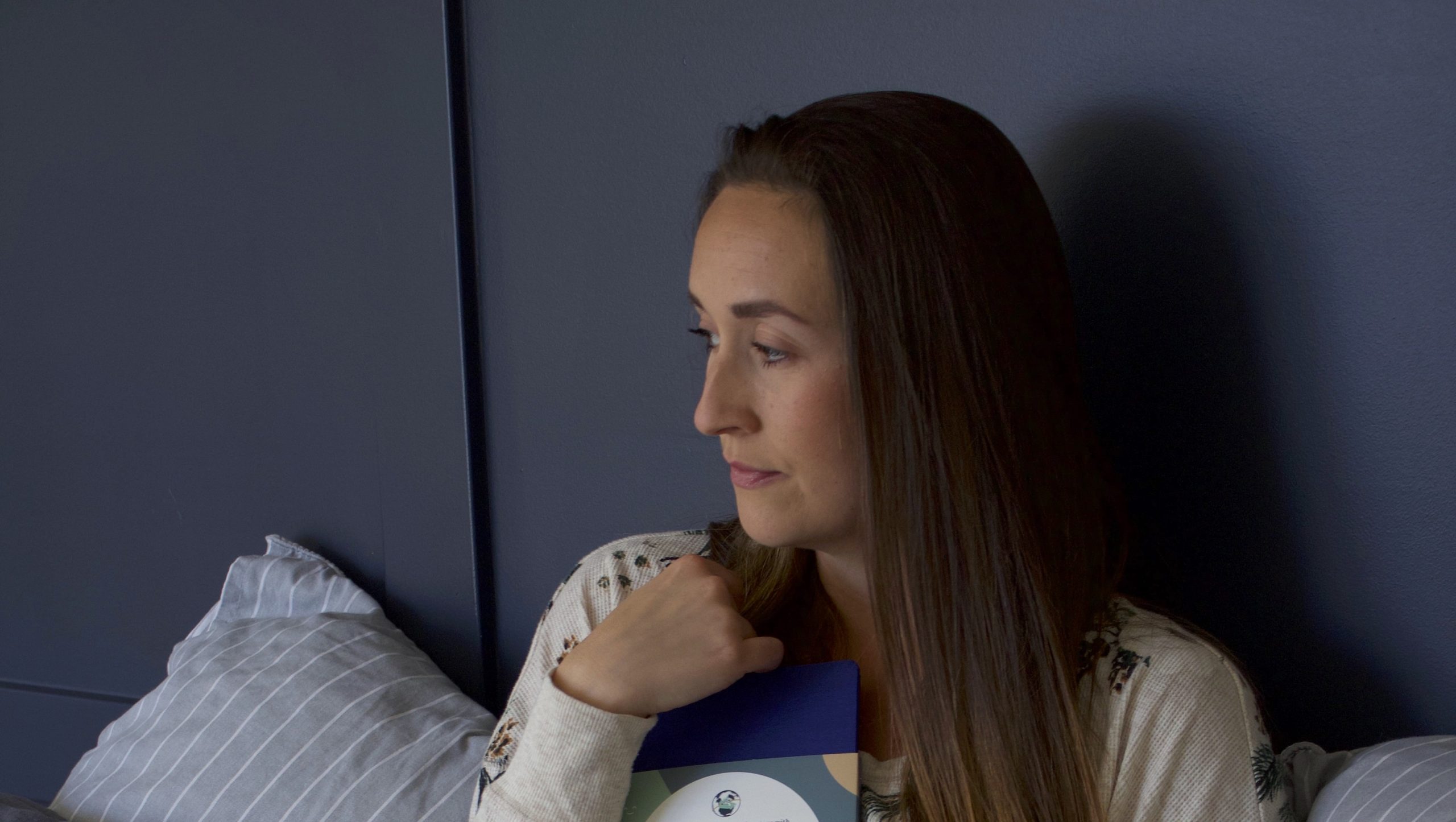 Are you feeling frustrated with the progress you're making in Canada?
And guilty because you're meant to be living your dream life and it feels wrong to say you're struggling?
Boy, have I been there and got the Canadian t-shirt!
After moving to Canada from the UK in 2017, it took me over 2 years to finally feel settled here. I didn't know how to deal with all the life admin, navigate the unexpected emotional rollercoaster, or find "my people" abroad.
I drowned in online resources, webinars, checklists, and guides and had NO clue what information to research or trust.
Turns out moving abroad is TOUGH.
Everyone is struggling.
But nobody really talks about it!
I did eventually figure it all out and now I can't imagine living anywhere else…
But there's no reason you should have to struggle like I did.
Good news: I'm ready to share my honest, lived experiences and lessons with you so that you finally realize you aren't alone and you can start to enjoy your adventure that much sooner.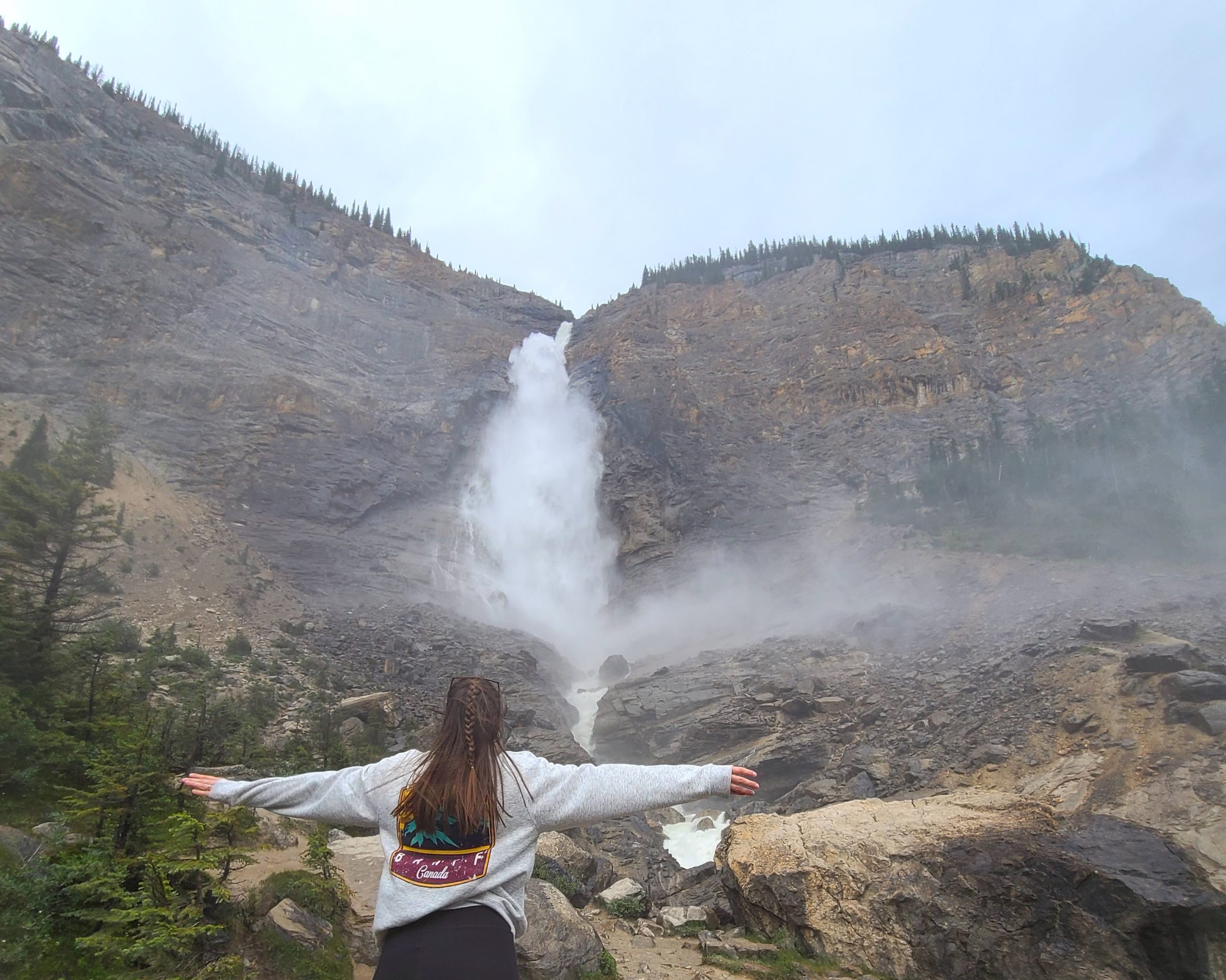 This is why I've put together…
The New to Canada Academy
An all-in-one resource hub and international community to navigate the pre-arrival prep, logistics, network, and emotional tools so that you can build a new life in Canada that you love.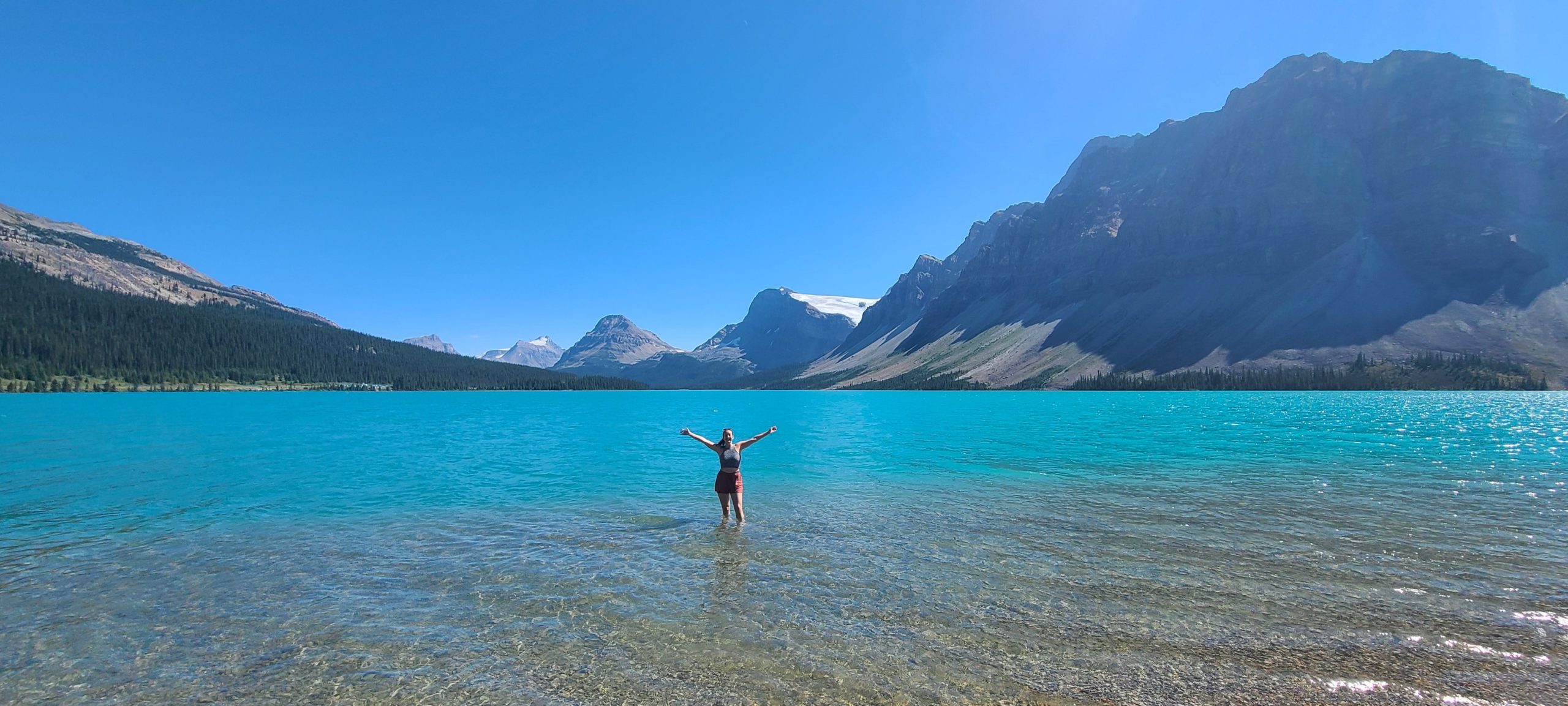 You'll get instant access to my online video course that breaks down each area of moving to Canada!
You'll join our community of internationals living in Canada where we share our honest experiences and support with one another.

Then, you'll wake up one day and realise that you finally feel at home – and we can have some celebratory pancakes together (with maple syrup of course!)
Thank goodness I found you…
Moving abroad is a rollercoaster of emotions and experiences. Kate is so incredibly warm and relatable and she brings such a peace to the entire experience.
Ashleigh – Australian 🇦🇺 in Vancouver 🇨🇦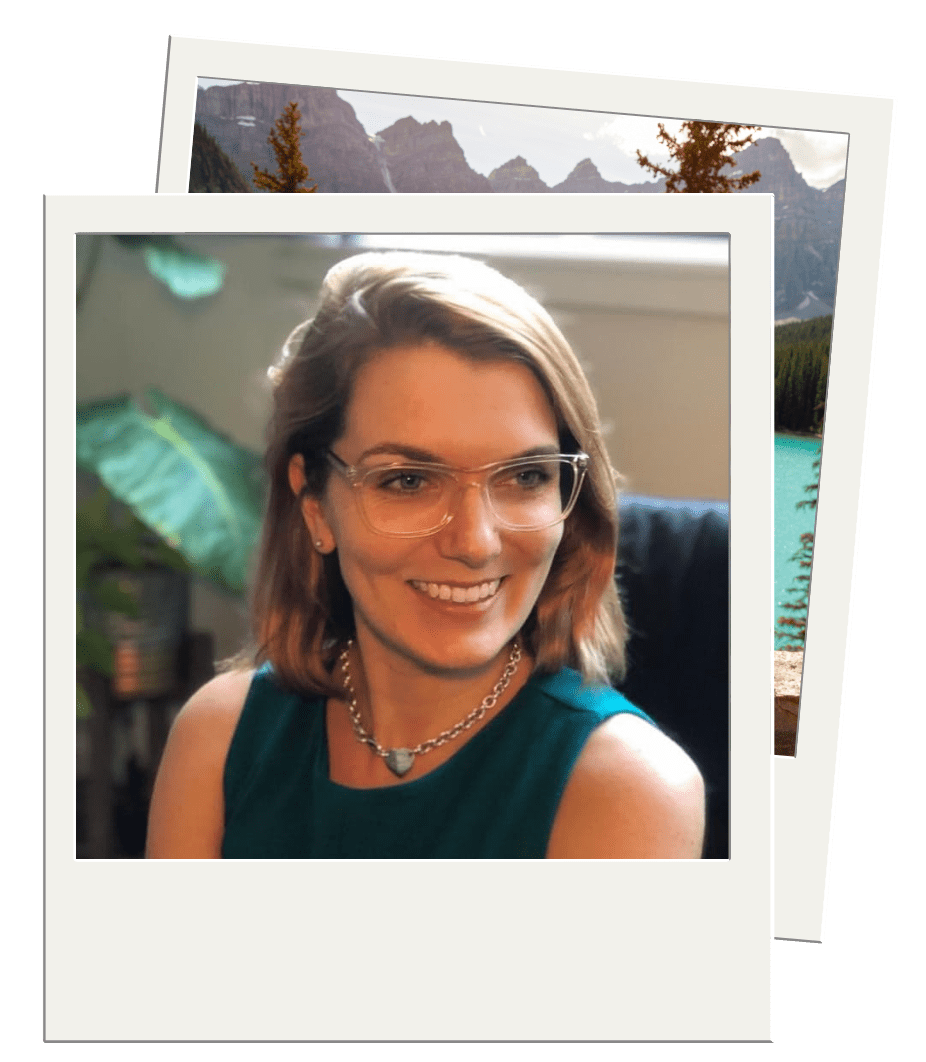 What's included in the course?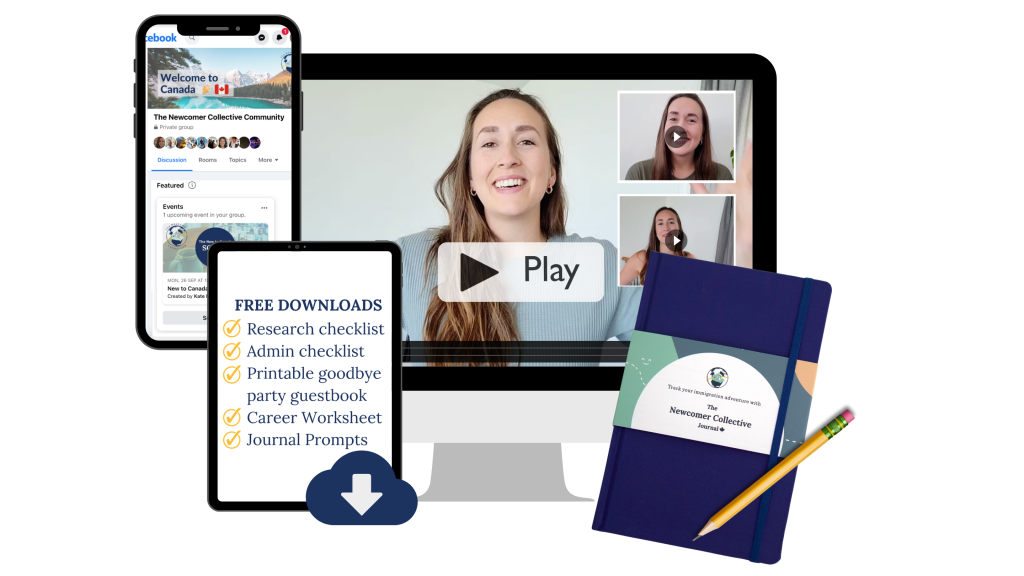 Part 1 – The Pre-Arrival Prep

How to set yourself up for success from the get-go:
Research tips and important online resources
Packing and paperwork
Supporting your children through the process
Networking from abroad and learning English
Expectations and timelines
What to expect emotionally from the experience
Part 2 – The Logistics

A step-by-step breakdown of the 'life admin' so you can enjoy the adventure with less overwhelm:
Admin Checklist and Places to go for support
Finances and Taxes
Driving in Canada
Healthcare and Benefits
Real Estate and Rental Accommodation
Part 3 – The Career & Social Life

How to successfully rebuild your career and relationships from "scratch".
A breakdown of the Canadian hiring process and how to find the right job opportunities for you.
Recertifying in your field or redefining your career.
Salary and paid holiday expectations.
Resume and LinkedIn tips.
Personal branding as a newcomer and advice for standing out.
Monetizing your passion projects whilst you job search.
Losing your support network: How and where to find "your people" and make new, meaningful connections.
Part 4 – The Canadian Lifestyle

What to expect from day-to-day life in the Great White North:
Canadian culture, holidays and social norms.
Common slang (yes, even British English can be *very* different to Canadian English!)
Popular food, stores and activities.
The WEATHER…
Public transport and how to explore each province.
Part 5 – The Emotional Tools
How to look after your mental health and work through the 'bad days':
Understanding the emotional rollercoaster and the different stages of settling in.
Homesickness and culture shock remedies.
The self-sabotaging behaviours you can avoid.
The power of self-reflection and progress tracking (using your copy of the Newcomer Collective journal!)
How to create that feeling of "home" anywhere.
Bonus Downloads

Research & Admin Checklists
Printable 'Goodbye Party' Guestbook
Personal branding template to define your career goals
50 self-reflection prompts to use with your Newcomer Collective journal
Action plan & priorities worksheet for ongoing guidance
PLUS your beautiful Newcomer Collective journal
Kind words about my insider knowledge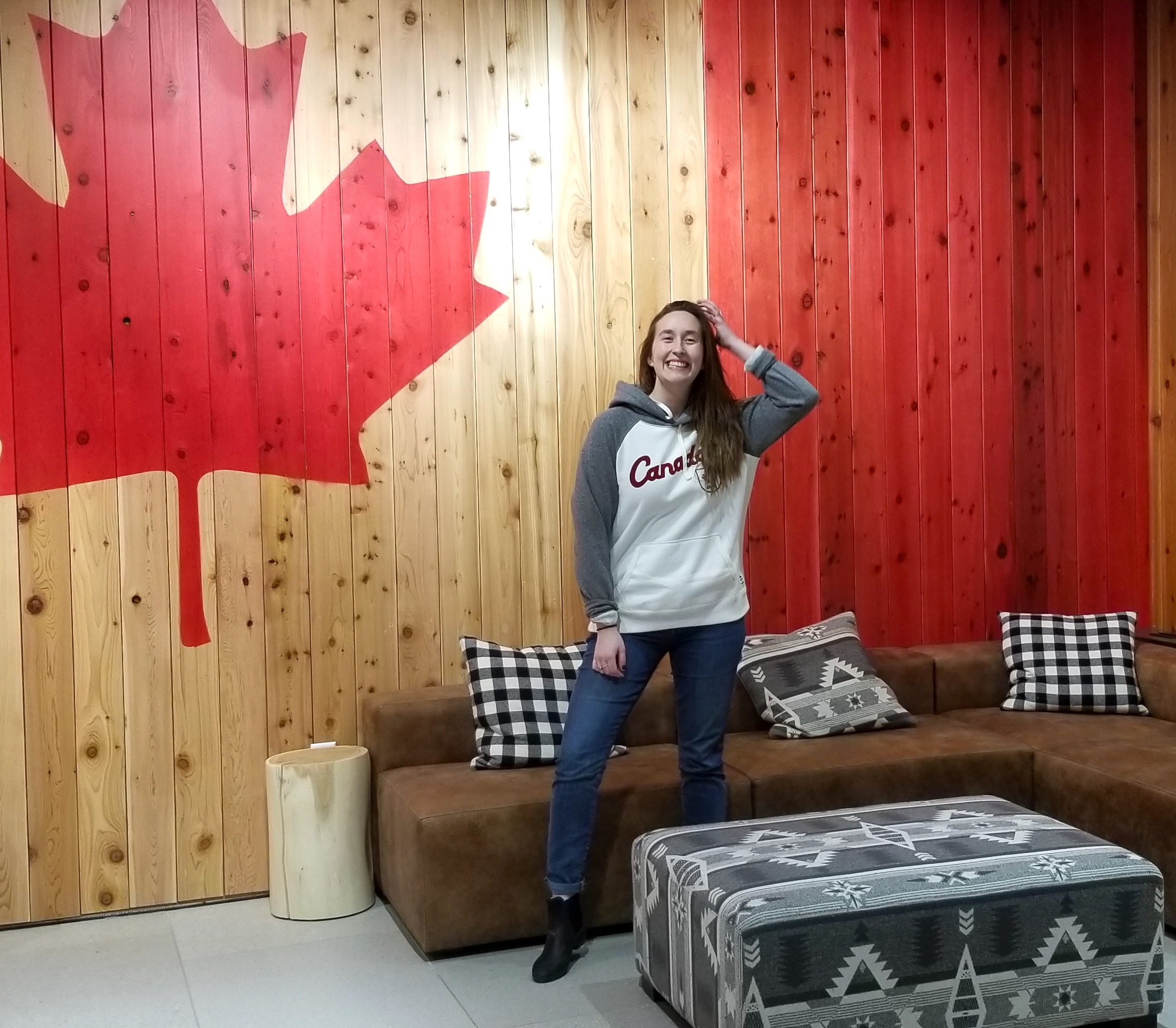 How much is the course & journal?
Got some questions?
Nope! This is a one-time fee that grants your lifetime access to the video course and community.
YES – I run through each step of your 'Moving to Canada' journey; from pre-arrival preparation to attending your first hockey game!
Don't worry, there are lots of English learners here! Subtitles are available on all the course videos. You also have the option to slow down video speed if I speak too fast! If you have anything you're still uncertain about, you can ask in the Facebook group and we will be happy to help you.
Nope! I wanted the New to Canada Academy to be flexible and accessible to everyone who needs it. That's why the videos are all pre-recorded and on-demand so you can hit 'play' at a time that suits you.
No. I am not a Canadian Immigration Lawyer and therefore cannot include immigration advice. I'd be happy to share more about the pathways I used if you'd like to DM me on Instagram. However, I'd recommend contacting a lawyer for any questions and guidance.
Yes – I will place your Newcomer Collective journal in the mail as soon as possible! International shipping is included with your Academy membership.
Absolutely! This is *the* perfect gift for someone close to you who has decided to move to Canada. I'll send them a personalized welcome email on your behalf and ship them their journal to their door. Just add a message to me in 'Order Notes' when checking out and I'll make the magic happen.
Yes – The Newcomer Collective journal is available to order on its own for $29. Learn more here.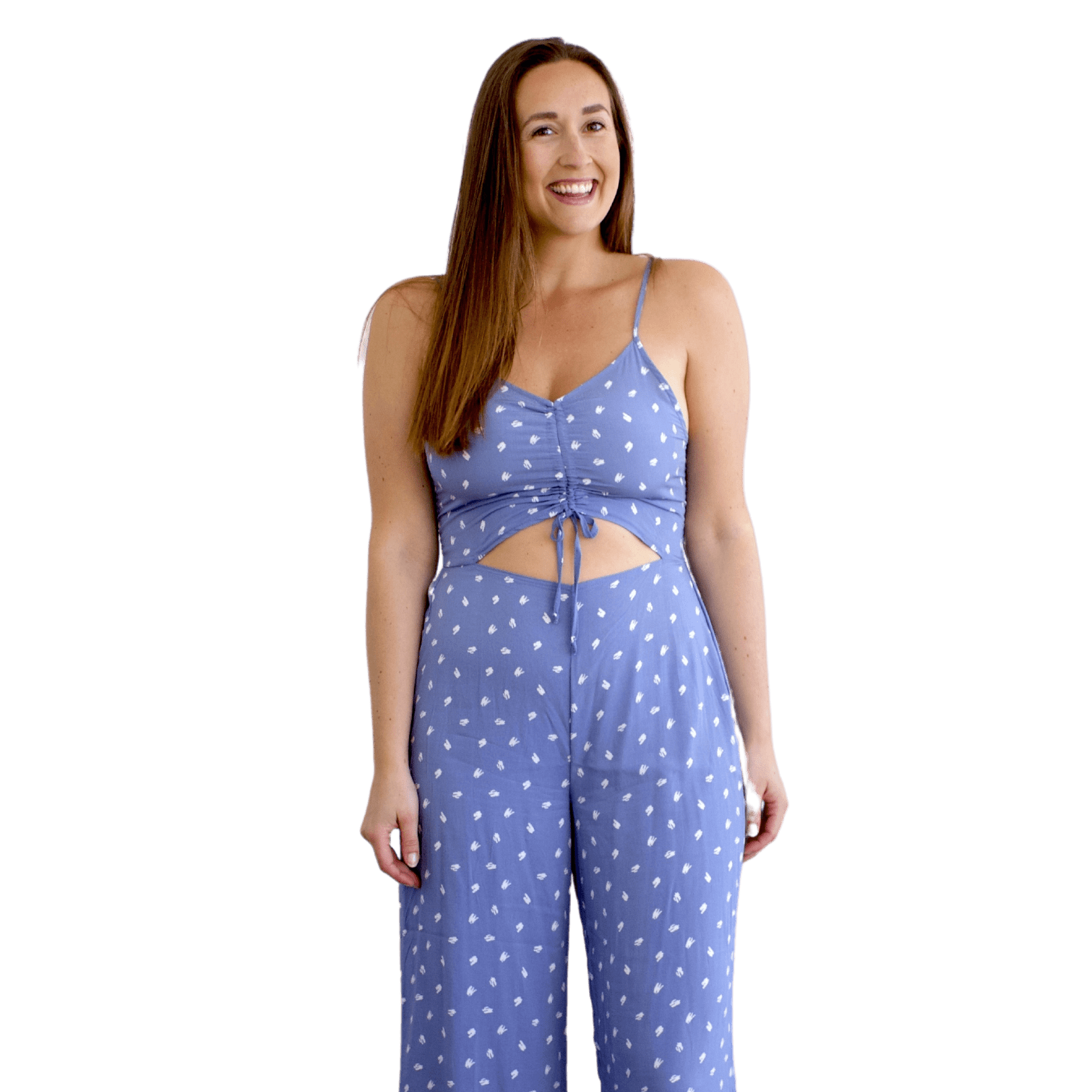 I'm Kate and I'm a happy Brit in Canada (now).
In 2016, I fell in love with a tanned, carefree Canadian whilst travelling through Thailand. Cue an unexpected move across the world: From a crowded English city to a new lake life in rural Ontario…
I quickly realised that building a new life in Canada comes with a rollercoaster of ups and downs. Throw in a brutal Canadian winter season and you can start to feel isolated and overwhelmed. I craved a place to connect with others who were going through the same struggles as me. I wanted to hear other people's real experiences and advice so that I could be one step ahead and stop drowning in vague webinars and blog posts.
So I created one! I started hosting virtual and in-person socials so that I could meet other newcomers. I created the 'New to Canada' podcast where I interview internationals from all over the world who have moved here. All with the goal of showing how wonderfully diverse Canada is and of proving that we are NOT alone.
I used to think I'd never feel happy in Canada – now I can't imagine my life spent anywhere else.
All I had to do was discover my community.
I'm really looking forward to helping you find your home here in Canada. It is such a special place with endless opportunities to offer. Let's tap into them together!
It is all worth it in the end ❤️