The New to Canada Academy
Welcome to your all-in-one resource hub for moving to Canada
Covering the pre-arrival prep, research, life admin, support network and emotional tools you need to build a Canadian life that you love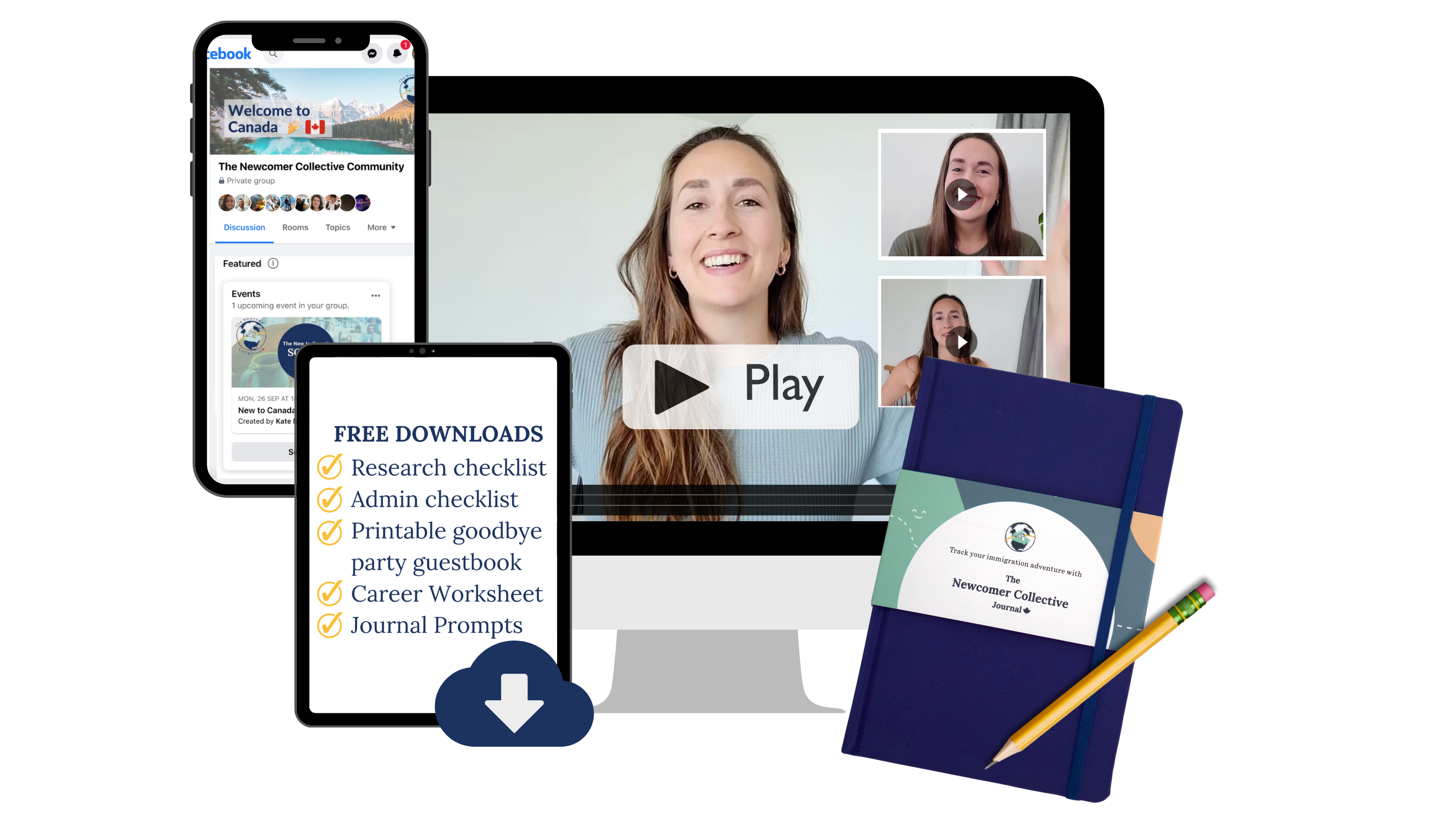 Kind words from the community…
I follow your IG account and have been listening to the podcast, which I'm finding super informative. I love hearing about all your guests and their personal, diverse journeys to moving to Canada. You've got great positive energy and real passion about your content. I think it always helps when you're looking for advice and feel those you're looking to are genuine and honest in giving a real balanced opinion. I also really appreciate that the Newcomer Collective can essentially be the one-stop shop when looking to move to Canada, in that you're not only looking to cover one aspect but a holistic view of the journey.
Navraj – Brit 🇬🇧 in Canada 🇨🇦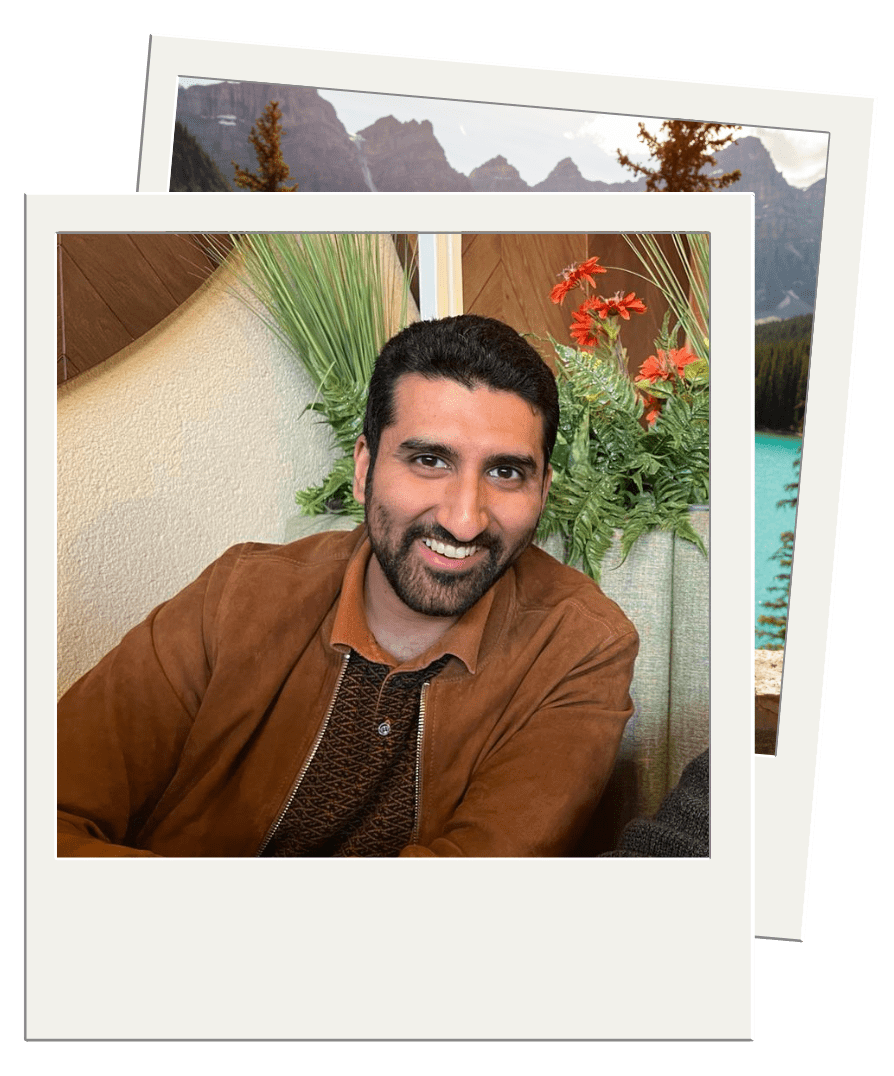 Kate provides a wealth of helpful insights and perspectives for anyone who is new to this amazing country of Canada. Truly amazed by how Kate has developed a welcoming network of newcomers you can connect with as you settle in. Keep up the stellar work and continue being such a great resource for anyone new to Canada!
Belle – Filipino 🇵🇭 in Canada 🇨🇦
I enjoy that you share your personal experiences along with the information on moving to Canada.
As someone who is also following their loved one to Canada, I have many feelings of uncertainty. Your content is really helping me feel less isolated.
After watching other people talk about their immigration experience on YouTube, I didn't get the same connection as they only share hard facts about the process.
You share both hard facts and information on how to start a life/what I can expect once I'm in Canada, so your platform really has everything I need in one place.
Sheena – Irish 🇮🇪 in Canada 🇨🇦
Thank goodness I found you…
Moving abroad is a rollercoaster of emotions and experiences. Kate is so incredibly warm and relatable and she brings such a peace to the entire experience.
Ashleigh – Australian 🇦🇺 in Canada 🇨🇦
I'll be moving to Canada at some point this year and your content is super useful and easing a lot of my nerves! I'm realising that it's on me to make it a positive experience and I'm ready to take that ownership!
Stevan – Serbian 🇷🇸 in Canada 🇨🇦
About Me
Hi! I'm Kate – The founder of the Newcomer Collective.
In 2016, I fell in love with a tanned, carefree Canadian whilst travelling through Thailand. Cue an unexpected move across the world: From a crowded English city to a new lake life in rural Ontario…
I quickly realised that building a new life in Canada comes with a rollercoaster of ups and downs. Throw in a brutal Canadian winter season and you can start to feel isolated and overwhelmed. I craved a place to connect with others who were going through the same struggles as me. I wanted to hear other people's experiences and advice so that I could be one step ahead.
So I created one! I started hosting virtual and in-person socials so that I could meet other newcomers. I created the 'New to Canada' podcast where I interview internationals from all over the world who have moved here. All with the goal of showing how wonderfully diverse Canada is and of proving that we are NOT alone.
This is the place to hear each other's honest stories and inspiring achievements. We are a pretty cool bunch.
I'm so glad you're here.