I'm SO excited to meet you and to help you find success and joy in your new immigration adventure!
Remember: Moving to a new country – even for the most wonderful reason – is TOUGH. It's a bit deal.
It takes wayyyy longer to adjust than people ever tell you… and if you scratch below the surface, everyone's struggling. Sometimes all you need is to find your community.*welcome wave*
👋 
This workshop is going to be jam-packed with my best shortcuts and important lessons so you don't have to struggle as much as I did. Then, we'll all get together for a virtual social to chat honestly about our experiences and answer each other's questions.
Click play on this video for a quick hello from me… 👉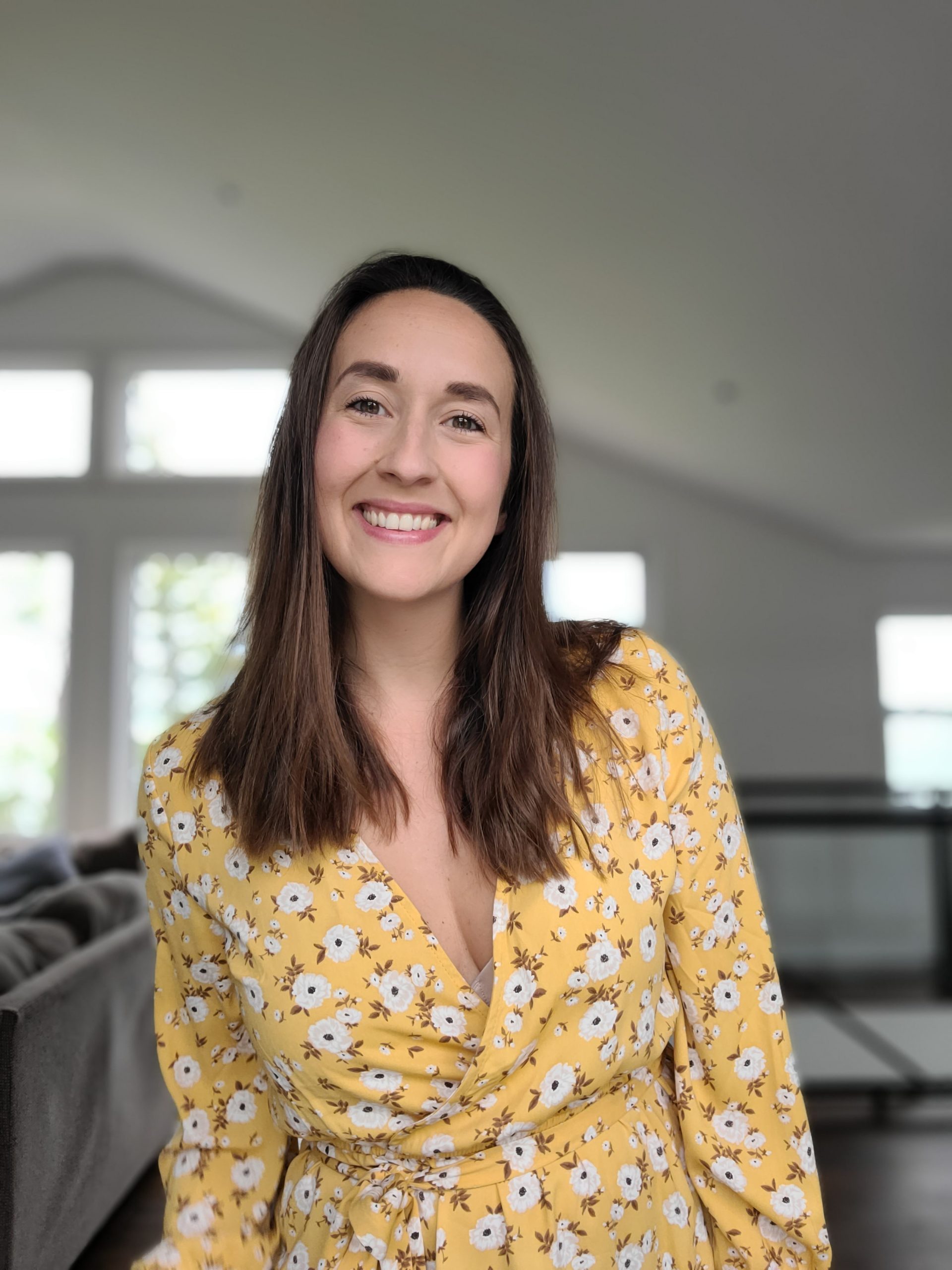 Got time for a little homework?
I'm a *big* believer in self-reflection. Most of us never take the time to sit down and actually analyze how or what we are feeling… How else are we supposed to figure out why we're feeling down or what we can do to improve our situation?
I really want you to get the most out of the workshop, so here's a little bonus activity to do either before or after the event. Take yourself somewhere quiet and write down everything that comes to mind around the following questions:
✏️  What are the 3 main reasons you decided to move to Canada?
✏️  What does a "successful" move to Canada look or feel like to you?
✏️  What has been your biggest "win" so far in the journey?
✏️ Which area(s) do you need the most help with right now?
About Me
Hi! I'm Kate – The founder of the Newcomer Collective.
In 2016, I fell in love with a tanned, carefree Canadian whilst travelling through Thailand. Cue an unexpected move across the world: From a crowded English city to a new lake life in rural Ontario…
I quickly realised that building a new life in Canada comes with a rollercoaster of ups and downs. Throw in a brutal Canadian winter season and you can start to feel isolated and overwhelmed. I craved a place to connect with others who were going through the same struggles as me. I wanted to hear other people's experiences and advice so that I could be one step ahead.
So I created one! I started hosting virtual and in-person socials so that I could meet other newcomers. I created the 'New to Canada' podcast where I interview internationals from all over the world who have moved here. All with the goal of showing how wonderfully diverse Canada is and of proving that we are NOT alone.
This is the place to hear each other's honest stories and inspiring achievements. We are a pretty cool bunch.
I'm so glad you're here.